Dr. esthé
Dr. esthe rx Daily AC Care Set (AC Control Swab 50pcs + AC Control Lotion 60ml)
Sale price

RM 158.00

Regular price

RM 0.00
RM 52.67
with 3 installments via
Share
Dr. esthe rx Daily AC Care Set
This Set included
AC Control Swab 50pcs
AC Control Lotion 60ml
Skin Type
For Oily, Acne and Blemish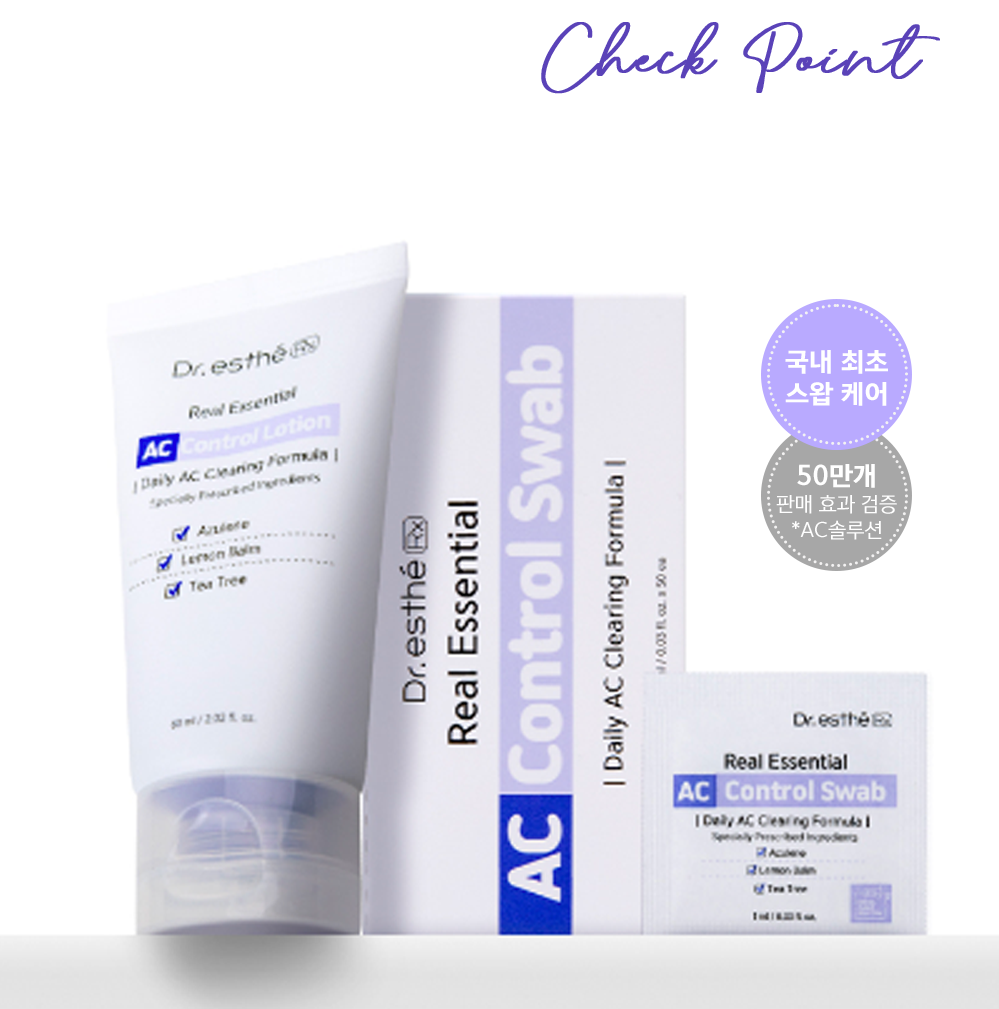 Check Point #1 No Irritation Formula
Gentle exfoliates dead skin cells without irritation
Individual package to avoid cross contamination
Check Point #2 Plant-based extract
Chamomile extract, tea tree extract and lemon leaf extract to soothe and calm the skin
Check Point #3 Lightweight texture
Pre-soaked with the natural plant based essence , AC Control Swab provides long lasting hydrating without stickiness.
AC Control Lotion
Made with 10 types of Fruit extract to antioxidant and moisturizing the skin
Made with 29 types of Plant based extract to regulate sebum production
Made with 3 types of natural derived extract

Chamomile extract to soothe the skin
Tea tree extract to minimize the pore and regulate oil & water balance
Lemon leaf extract that claming the skin and maintain skin's mositure level
How to Use
Cleansing thoroughly and use AC Control Swab to swipe the affected area gently
Apply AC Control Lotion and gently massage or tapping for maximum absorption

Dr.esthé, the leader in dermatological cosmetics, opens new doors in dermo cosmetics with a passion for healthy skin.

Need Help? Chat with our Skin Consultant!
Not sure what's best suit for your skin? Just chat with us, our skin consultant are ready to help you to achieve radiantly beautiful skin.

FREE SAMPLE with every order